BACK TO SUMMER WORKSHOP HOME PAGE
2022 Seattle Baroque Flute Summer Workshop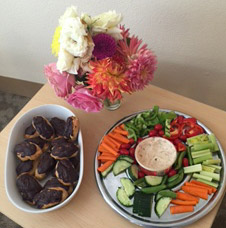 Registration is now open for the 2022 Workshop. Below you will find information regarding workshop fees and deadlines for payment.
July 17 - 23, 2022 at Seattle Pacific University
Tuition: *$620
Lodging in a single occupancy apartment: $320
Deadline for registration: May 31, 2022
Deadline for payment: June 17, 2022
In the event of a medical emergency or other unforeseen circumstances: Full refund minus $25 fee.
*The Michael Lotz Scholarship is available to a student who would otherwise not be able to attend. Contact Janet: janetesee@outlook.com to apply.
If you would like to attend, please complete the following form: