BACK TO SUMMER WORKSHOP HOME PAGE
2021 Seattle Baroque Flute Summer Workshop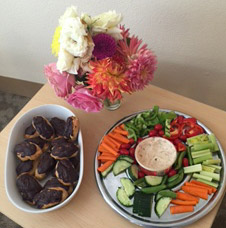 Registration is now open for the 2021 Workshop. Below you will find the option of attending in-person or online. If the in-person workshop is not possible due to Covid 19 conditions, students will be asked if they would like to move to the online workshop. If so, they will be refunded the difference in tuition and also housing fees.
July 18-24, 2021
Seattle Pacific University
Tuition* (in-person): $620
Tuition* (online): $375
SPU Lodging in single occupancy apartments: $300
Deadline for registration: May 21, 2021
Deadline for payment: June 21, 2021
Full refund at any point up to July 17, 2021
*The Michael Lotz Scholarship is available to a student who would otherwise not be able to attend. Contact Janet: janetesee@outlook.com to apply.
If you would like to attend, please complete the following form: